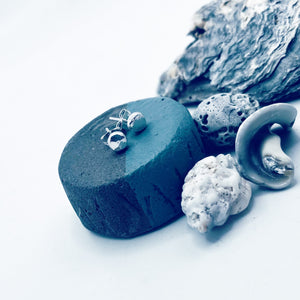 Perfectly imperfect - these beautiful irregular hammered stud earrings are an every day essential.
Each stud is delicately handmade and no one pair is the same, making them unique and special to you or your loved one. These studs are perfect for most ages, ranging from teenage daughter all the way up to a lovely gift for Mother's Day.
Perfectly presented in Soul Purpose packaging makes these a real delight to open and they will become the go to earring for everyday wear.