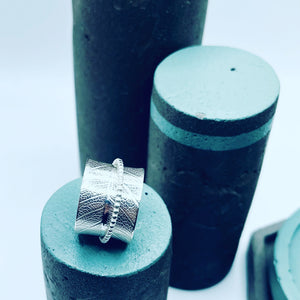 This leaf textured spinner ring adds a unique touch to your collection – made from sterling silver, this statement ring has been lovingly textured with a leaf for a one-of-a-kind finish.
The 15mm-wide band features a beaded spinner. 
The nature of the spinning ring provides a pleasant tactile experience that can be calming and restorative.